QUAKERTOWN PUBLIC ADJUSTER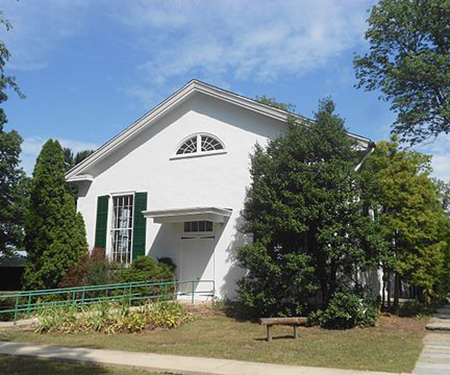 Quakertown Water Damage And Hail Damage
The Quakers known as the Religious Society of Friends initially settled in Quakertown. In 1801, the settlement officially became known as Quakertown.
In 1854, Quakertown elected their first Burgess (elected official).
Quakertown has a tradition of enterprise and hard work. A charming combination of the past and the present, the traditions and progressive energy make Quakertown a pleasant place to live and work.
However, amid all this confidence, Quakertown isn't free from water damage and hail damage. Moreover, hail damage causes the most storm damage leading to water damage.
What can you do?
Hail Damage To Your Roof Can Cause Water Damage In Quakertown
Recently, severe storms with heavy rains, lightning, and hail have hit Quakertown. Some hail damage signs are more evident than others. Hail damage can produce significant leaks resulting in water damage.
Look for dents and dings in siding, gutters, windows, screens, doors, your car, and outdoor furniture. If you see dents, then you probably have damage to your roof.
When large frozen balls of ice crash onto your roof, it can create holes that cause leaks. A leaky roof from hail damage can cause costly Quakertown water damage.
Quakertown Water Damage From A Leaky Roof
Even if a hail storm is brief, it can cause severe damage to your roof. Don't wait to have your roof inspected. Also if you don't see the damage, it can be there. A professional inspection can determine if there is hidden damage that could grow worse over time.
A small roof leak can be dangerous and spur safety and health risks. Eventually, water leaks into the attack and sooner or later down to your house's foundation.
Do You Have Water Damage In Quakertown?
Water damage can affect your belongings, the ceiling, and walls. As the moisture sets in, paint darkens. Even electrical wiring is in jeopardy.
A severe reaction of a leaky roof is black mold. It can spread throughout your home through vents to your furniture, flooring, and belongings. Mold can lead to health problems such as asthma, allergies, inflammation, and respiratory difficulties.
Whether the water damage is due from a leak, hail, or rain, it can destroy your home. Water damage is a typical circumstance that insurance companies pay for. Many times, the insurance companies will try to delay payment while your home, belongings, and your health continue to decline.
Don't let the insurance company reject your insurance claim. With a Quakertown public adjuster, you'll be able to get the money you deserve. You'll have the funds to make the repairs and renovations from the water damage.
What Does A Public Adjuster in Quakertown Do?
Public adjusters work for you to prove that your insurance claim is worth the highest amount. They do a water damage assessment to your Quakertown home. Then, they file the crucial paperwork with the insurance company. They follow up and hold the insurance company accountable for covered damages. A Quakertown public adjuster works for you – not the insurance company.
Your public adjuster will survey the water damage to your home and help process your claim with the insurance company quickly and efficiently. They work for you and handle everything in your best interest to get you the money you deserve to repair your home from water damage.
Think of your public adjuster as a highly-organized, highly-effective advocate. They are someone who steps in for you and gets your Quakertown water damage claim resolved quickly and fairly, especially when the insurance company wants to drag its feet.
Hire A Quakertown Public Adjuster 
In Quakertown, water damage can be severe. Moreover, it can cause lots of emotional and mental stress from losing your possessions to affecting your health.
By letting a public adjuster work for you, the insurance company can't take advantage of you. Your Quakertown public adjuster helps keep them accountable.
AllClaims Adjustment Company is ready to work with you to find a swift and fair resolution to your home insurance claim. No matter whether you've suffered hail damage or water damage in Quakertown, we'll be there for you every step of the way.
Small or large, each water damage claim gets handled with equal attention.
If you are ready to have a public adjuster in Quakertown handle your water damage claim, or if you have fire damage, storm damage or roof damage to your home, call Bill Jacot, the owner of AllClaims Adjustment Company at (267) 567-7784.
Insurance Claim Types
AllClaims Adjustment Company can help you recover from any disaster covered under your property insurance policy and its endorsements. We have handled claims resulting from:
Wind Damage
Other Damage

If you feel that your hurricane, hail, fire, tornado, or water damage claim has been unfairly denied or mishandled, contact our experienced team today for a free case evaluation.
Call us today at (267) 567-7784!