WATER DAMAGE
One Disaster is Enough. Your Claim Doesn't Need to Be!
Water damage can be sudden and accidental, but it causes immediate and long-term damage to your home.
AllClaims Adjustment Company is here to handle every part of the insurance claim process. We want you to get you the maximum amount from your claim.
Water damage comes from storms and floods or a frozen and burst pipe. Within moments, the carpets, furniture, drywall, and the rest of your home can be damaged along with the electrical system.
Also, the moisture from water damage can lead to mold growth, making your home unsafe.
We will work on your behalf and negotiate with your insurance company for maximum claim recovery. As your trusted advisors, we are fluent with insurance policy terms and conditions. We will evaluate and document your property's water damage in full detail to make sure you receive the maximum amount to recover.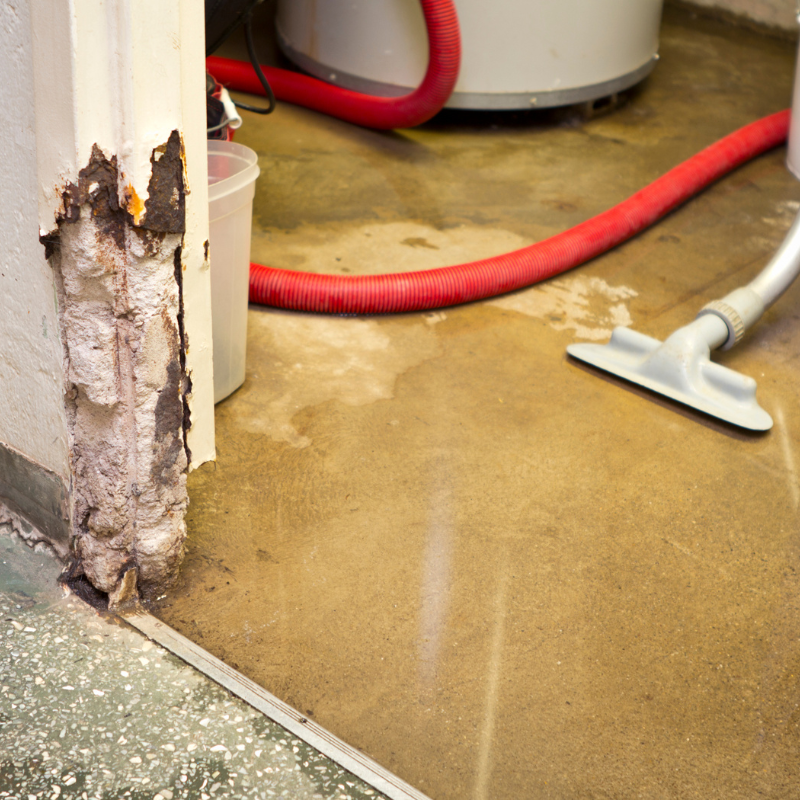 What Is Water Damage?
Unlike a flood, water damage is usually covered under homeowners' insurance, but you should read your policy carefully to determine exactly what kind of water damage the insurer will cover. In general, water damage differs from flood damage in that it occurs before water comes in contact with the ground. For example:
Severe rainstorms soak through your roof, damaging walls and floors

An upstairs pipe bursts and water saturates the ceiling below

A toilet overflows soaking your bathroom floorboards

A hailstorm breaks your windows and allows water into your home
Does My Homeowner's Policy Cover Water Damage?
Generally, insurance companies cover water damages where the home or business owner could not prevent the problem. However, you may have trouble convincing an insurance company to cover damage caused by a maintenance problem that they believe should have been repaired—such as a leaky roof, a faulty toilet, or continuous leaking near a faucet.
The main difference between a flood claim and a water damage claim is that flood water comes from a natural source and two or more properties are involved. If you and your neighbors are all having water issues due to heavy rains and/or rising waters, then you are likely dealing with a flood insurance claim. On the other hand, if you are dealing with water in your house, but your neighbor doesn't have any issues, you are most likely dealing with a water damage claim.
What Types Of Damage Can Water Cause In My Home?
AC leaks or condensation

Appliance leaks

Blocked drains

Clogged gutters

Corroded pipes

Roof leaks

Windows and doors leaks

Basement leaks

Plumbing issues

Mold and mildew
Depending on the severity, water damage can leave a big mess. It is important to only clean up but to restore the damage that has been done to your property. Restoration can only begin if both you and your insurance company have agreed on how much damage your property has sustained.
How Can A Public Adjuster Help Me If I Have Water Damage?
To receive fair compensation for a loss, it is important to have an experienced claims advocate advising you. Water damage extends beyond what your eye can see, so it can be tricky to tell right away just how much damage has been caused and the repairs that need to be made.  Unlike insurance claim adjusters, public loss adjusters work for you. Their main goal is to get you the maximum payout from your insurance company. Public adjusters navigate the entire claims process for you. 
Common Causes Of Water Damage
Water damage occurrences are among the most common types of insurance claims. Some of the causes of loss to someone's property include the following.
Plumbing leaks
Burst water supply line
Toilet overflow
Tub or sink overflow
Drain lines failing
Frozen pipes
Water heater burst
Washing machine sines (supply & drain)
Broken or clogged sewer line
Why Hire Us For Your Water Damage Insurance Claims
Because water damage can be challenging to see, it just makes sense to have a public adjuster handle your water damage claim. You want to make sure you are appropriately compensated for your water property loss.
It's important to know the extent of the water damage. In most cases, the insurance company adjuster will only write their estimate of damages that are only visible. That is where AllClaims Adjustment Company comes in.
We use our past experience of handling similar claims as well as over 25 years of construction expertise and put it to work for you. We estimate the damages making sure everything is covered not by just what is visible but by whatever else has been affected by the water.
It pays to have an expert insurance public adjuster handle the details when it comes to such a major loss. We can help you get your water claim settlement to where you need it to be. If you have any type of water damage to your home, call (267) 567-7784 or fill out this form for a free property inspection.
Call us today at (267) 567-7784!
We serve all of Bucks County including Doylestown, New Hope, Quakertown, Upper Makefield, Chalfont, Buckingham, Newtown, Solebury, and all surrounding areas.