PUBLIC ADJUSTER SERVICES
One Disaster Is Enough. Your Claim Doesn't Need To Be!
If you've experienced property damage or property loss like a hurricane or tornado – or even something minor like a water pipe burst or hail roof damage – you're probably stressed and worried about your property.
The last thing you want to do is deal with your insurance company. Many homeowners or property owners aren't sure what a public adjuster is until they need to hire one.
Learn what you need to know about how a public adjuster helps you get the most from your insurance policy coverage
What is a Public Adjuster?
A natural or human-made disaster strikes your home. It interrupts your life indefinitely.
The insurance company thinks it's your responsibility to prove your loss. Besides they want to limit their financial exposure.
That's why we're here for you.
A public adjuster is an independent insurance professional who works only for you, not the insurance company.
They are experts on property loss adjustment who represent only policyholders and assist in preparing, filing, and adjusting insurance claims. They handle every detail of the claim, working closely with the policyholder to obtain a reasonable and, hopefully, prompt settlement.
A public adjuster and his team will usually inspect the loss site as soon as they are retained, analyze damages, assemble the necessary support for the claim, review the coverage to determine the portions of the loss which are covered, assess the value of the loss, and negotiate with the insurance company to reach the end result.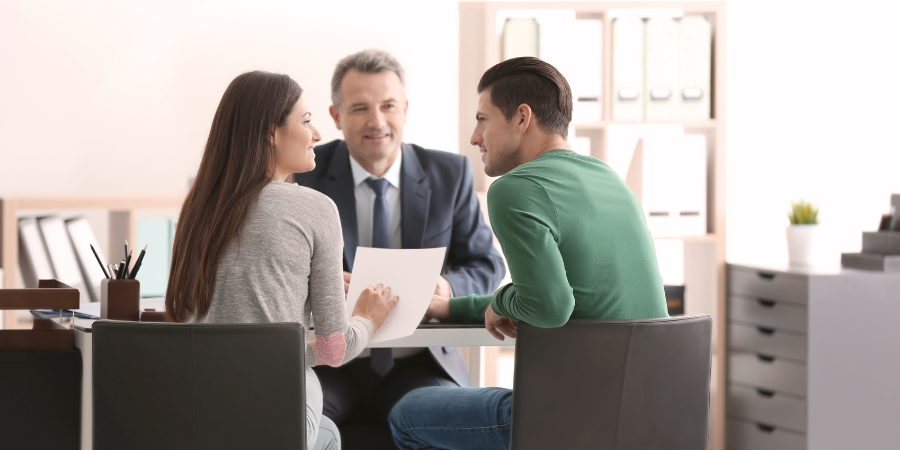 The Role of Public Adjusters
Public adjusters advocate for insured policyholders by educating the claim holder, assisting in making a strong claim on their behalf, researching and analyzing the market to find support to substantiate damages, and, in general, obtaining a settlement that is expedited quickly and equitably.
They work solely with the insured and not the insurance company. The insurance industry is complicated and public adjusters have the knowledge and expertise to help insurance policy owners maximize their financial recovery.
Call us if you need help negotiating with your insurance company over a property claim. We have helped hundreds of people from the New Hope area receive a fair settlement!
Call us today at (267) 567-7784!
Public Adjustment Fees
Public adjusters work on your behalf when you need to file an insurance claim. They are paid either by a flat-rate hourly rate or most commonly by contingency fees. Simpler cases are usually billed at a flat rate since the outcome is clear and not complicated. Hourly rates should be avoided but, if used, an experienced adjuster should know in advance the time it will take to settle your claim thus determining their payment.
Contingency fees are percentage amounts charged by the adjuster based on the overall payout. The percentage amount allowed varies from state to state but in general the adjuster will charge the claimant between 5-30%. Whichever way you are being charged it is important to understand the fees and get them clarified and in writing before you sign a contract.
Contact us to help negotiate a fair settlement with less stress and time demands. We are experts at what we do and offer some of the lowest public adjustment fees in the industry!
Benefits of Hiring A Public Insurance Adjuster
A public adjuster is a trained professional hired by insurance claimants who are dissatisfied with the decision made by their insurance company with regard to a claim. Many insured believe the false notion that insurers will payout the maximum amount of money to cover insured damages, but this is often not the case.
A public adjuster will team up with the claimant and work to ensure they receive what they are due and will negotiate with the insurance company for the highest payout possible. The public adjuster will take a portion of the payout for their services but hiring someone to represent you is well worth the investment.
Contact us to help you navigate the complicated world of insurance claims.
Call us today at (267) 567-7784!

There are myths regarding public adjusters and the work they provide on behalf of those submitting insurance claims.
They Don't Earn Their Keep
The biggest myth is they receive a portion of the insurance payout without doing any work. Public adjusters work to ensure you understand your insurance policy, fill out paperwork, and negotiate with insurers for high payouts.
They're Not Trustworthy
The second myth is public adjusters are unscrupulous. All public adjusters are licensed and must pass a background check and be fingerprinted. They are educated professionals who take pride in their expertise and ability to help their clients.
My Insurance Will Drop Me
The final fear is that hiring a public adjuster will cause your insurance company to drop you. Insurers can end contracts for any reason but during a policy period, they can only do so for lack of payment. They cannot end your contract because you hired a public adjuster.
If you have an insurance claim and need help in Bucks County, Montgomery County, or the surrounding Philadelphia areas, contact us.
Call us today at (267) 567-7784!
Public Adjuster vs. Insurance Adjuster
All homeowners are required by law to carry insurance and pay their monthly premiums for coverage should they experience damages and losses to their property. When a claim is filed, the insurance company uses an adjuster to assess the damages incurred and to decide on a settlement amount.
Unfortunately, these adjusters do not work for the property owner but instead are paid to make money for the insurance company by minimizing the payout amount. Stressed and confused policy owners often accept this offer unaware they are being manipulated.
A public adjuster can help. With a complete understanding of insurance claims and repair costs, public adjusters work for the claimant to ensure the maximum payout is received.
What To Expect When Hiring An Adjuster For Your Claim
When an insurance claim is filed oftentimes the policyholder submitting the claim is stressed, busy, and does not have the know-how to evaluate whether the offered payout from the insurance company is fair.
The insurance industry is notoriously complicated and agents have the ability to manipulate claims in their favor. This is why it is important to engage a public adjuster to help the insured maximize their settlement.
Public adjusters gather information pertaining to your damages and compare them to your policy's allowances. They will help you with paperwork and stay in communication with your company to keep the claim moving forward until an equitable settlement can be reached.
Types of Insurance Claims We Handle
AllClaims Adjustment Company can help you recover from any disaster covered under your property insurance policy and its endorsements. We have handled claims resulting from:
Where We Serve Our Clients
We offer public adjustment services to homeowners and businesses in Bucks, Montgomery, and Philadelphia counties in Pennsylvania. Here's a short list of the service area you'll find us helping you with public adjusting.
Montgomery County
Abington
Gladwyne
Glenside
Jenkintown
King of Prussia
Pennsburg
Plymouth Meeting
Skippack
Willow Grove
If you feel that your hurricane, hail, fire, tornado, or water damage claim has been unfairly denied or mishandled, contact our experienced team today for a free case evaluation.
Call us today at (267) 567-7784!