HURRICANE  DAMAGE
One Disaster is Enough. Your Claim Doesn't Need to Be!
Natural disasters can make our lives a mess costing you significant property losses.
When you suffer from hurricane damage, a public adjuster can be your advocate. They help you claim the funds you need to fix, repair and replace losses in your home or business.
Public adjusters negotiate and fill out endless forms for the insurance company. Not only will you get your equitable settlement quicker but the will know how to maximize your hurricane claim.
Filing a hurricane claim can be very complicated. There are tricky questions to answer. One such question could be: Is the water damage from rain coming in through the roof or from flooding? The water damage related to the roof falls under a homeowners policy or windstorm policy; the flood damage falls under a flood insurance policy.
Wind-driven rain, storm surge, tornado damage, water damage, and flood damage can occur during a hurricane. Usually, floods caused by overflowing rivers or storm surges aren't covered by standard property insurance policies. But, water damage resulting from high winds, such as rain coming through a damaged window, often qualify as hurricane damage.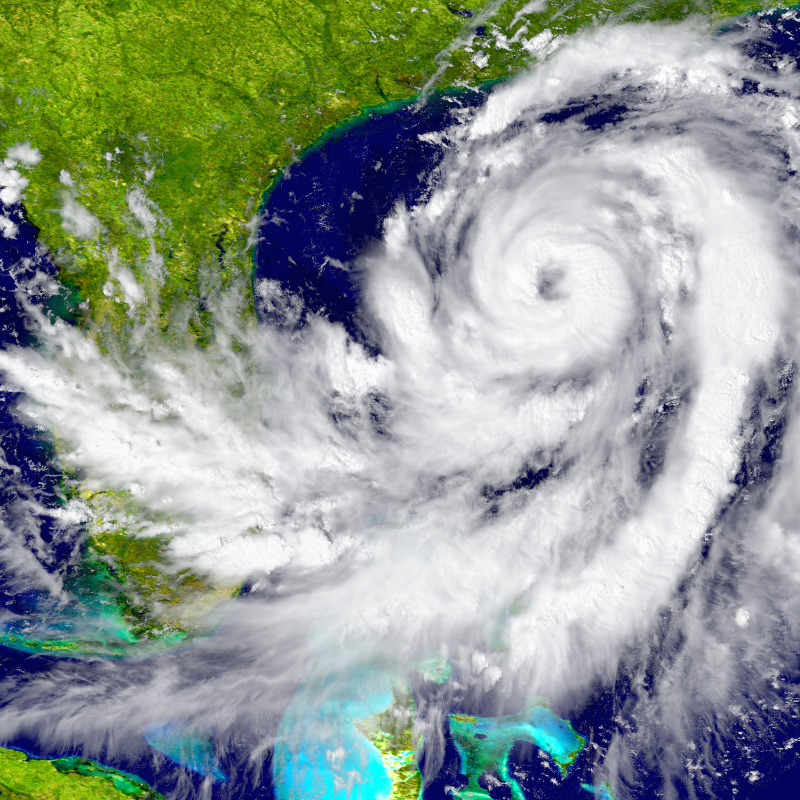 What Is Hurricane Damage?
Hurricanes in particular create strong winds that can uproot trees and debris, which can fly around and damage properties. Furthermore, hurricane winds may cause storm surges or rapidly rising sea levels, as well as flooding that can ruin cars and homes. Devastating winds can also even lead to tornadoes. 
Does My Homeowner's Policy Cover Hurricanes?
Homeowners insurance does not offer a policy about hurricanes specifically. However, some damage caused by a hurricane is covered by many homeowners' insurance policies. Most policies will offer protection whenever hurricanes caused the following damage:
Dwelling area

Detached units

Personal property

Living expenses in case you are displaced
You will need a separate flood insurance policy to cover damage caused by water. Also, insurance rarely covers water backup or sewage overflow. You can opt for water backup coverage to ensure that your sewer system and plumbing are protected in case of a hurricane.
Lastly, homeowners insurance normally does not cover debris removal. Debris removal can include anything from a fallen-over tree to trash brought onto your property. You will need debris removal coverage for these finances to be covered.
What Types Of Damage Can A Hurricane Cause?
Hurricanes can cause loss of life, injuries, and catastrophic damage to property due to flooding and wind damage. The extent of damage depends on the size and wind intensity, the length of storm surge and/or rainfall, the path of the storm, and the area impacted. Hurricanes can cause power, water, and gas outages; pollute drinking water systems, and damage homes, buildings, and roads.
How Can A Public Adjuster Help Me If I Have Hurricane Damage?
A public adjuster has the knowledge and expertise to evaluate the damage caused by a hurricane, estimate the cost of repairs, and negotiate with insurance companies to get the best settlement possible. By working with a public adjuster, homeowners can ensure that their insurance claim is handled professionally, correctly, and on time, helping them get the maximum settlement for their losses.
We Are Expert Public Adjusters For Hurricane Damage
Many times homeowners aren't adequately covered in their insurance policy because of the complexity in assessing and correctly categorizing hurricane and water damage.
AllClaims Adjustment Company makes sure that is not the case with the families and individuals we serve. We help you understand your coverage for hurricane damage. Moreover, we advise you on the best ways to maximize your recovery.
If such a disaster occurs to you, we are there immediately as your trusted advocate. As you focus on your family's safety, we take over dealing with the insurance claim process.
We'll know your policy so we can properly evaluate and document your damage. So you can recover sooner, we'll negotiate your claim for the maximum amount.
It pays to have an expert insurance public adjuster handle the details when it comes to such a significant loss. We can help you get your hurricane claim settlement to where you need it to be. If you have any type of hurricane damage to your home, call (267) 567-7784 or fill out this form for a free property inspection.
Call us today at (267) 567-7784!
We serve all of Bucks County including Doylestown, New Hope, Quakertown, Upper Makefield, Chalfont, Buckingham, Newtown, Solebury, and all surrounding areas.